Full Size Bikes for Every Skill Level

Offered in 125, 200, 250, 300 and 300 SuperSmooth configurations, Beta's 2 stroke trials line-up has a bike for every rider. The 2018s are fitted with Dunlop tires and feature numerous iimprovements over previous bikes, all while retaining features like the innovative monocoque aluminum frame.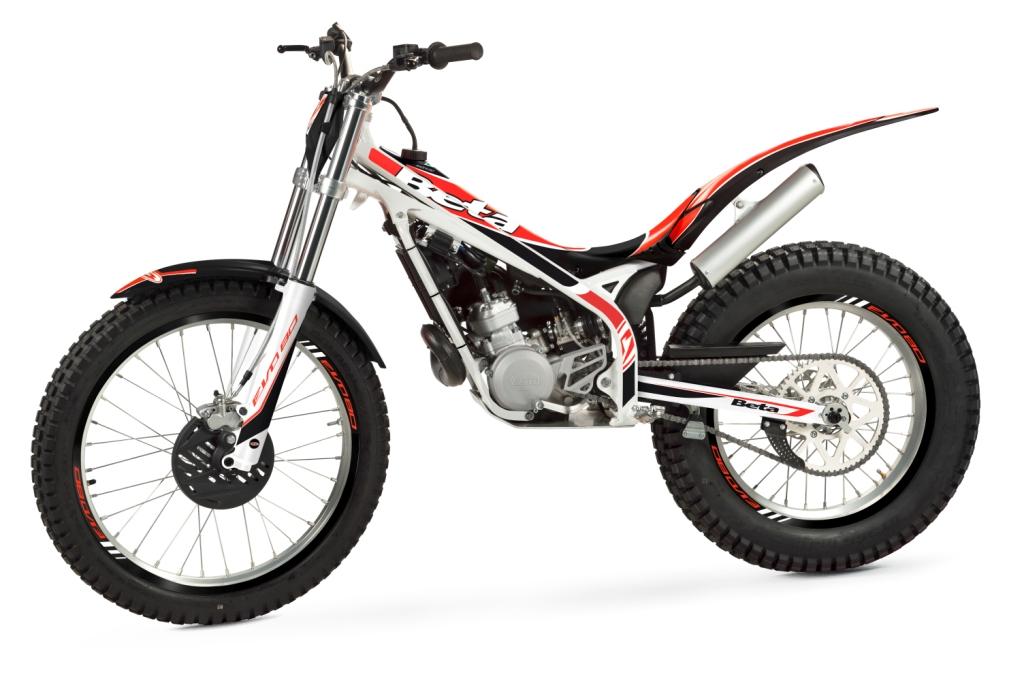 The Perfect Bike for Younger Riders
Beta stands alone in offering a fully-featured, gas-powered trials bike for younger riders. This 80cc bike is available in Junior and Senior configurations, perfect for younger riders being introduced to trials or making the step up from the electric mini-trials bikes.
[ First ] [ Prev ] [ Next ] [ Last ]